Broussard Chamber of Commerce
108 Broadview Dr • Broussard, LA 70518
US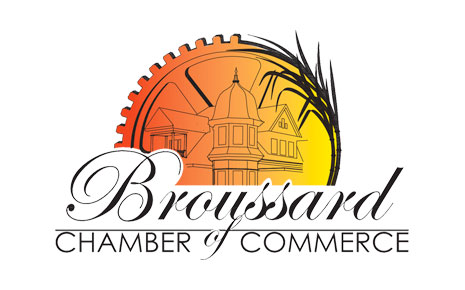 Our Chamber employs a number of venues throughout the year as platforms to spark the exchange of knowledge and ideas among community and business leaders. The membership is comprised of over 300 commercial organizations anchored in various industries inclusive of retail, hospitality, food service, communications, mining services, manufacturing, medical, insurance, financial services, and real estate, among others.
The Broussard Chamber of Commerce is a registered member of the US Chamber of Commerce and partners with other state, parish and local organizations to support our local business community. The Chamber continues to host regular meetings featuring informative speakers, and supports members during grand opening and ribbon cutting events. Our Chamber has also become involved with the Acadiana Regional Alliance, the Broussard Economic Development Corporation (BEDC) and Broussard's Vision 2040 Initiative.
We encourage all new and existing businesses to join the Broussard Chamber.
Small Town, Big Business!